The London Business Hub Wayfinder

Helping small businesses connect with trusted free business advice and support.

There are no lack of business support services available in London. However, finding the right one can be tricky. Also, for small business owners focusing on their day-to-day in a challenging economy, it can simply be too time consuming.

One solution is to have a business buddy who can put you in touch with experts who can provide valuable and impartial advice.

This is why we have partnered with the Mayor's London Business Hub to bring the Wayfinder scheme of business buddies to Newham.
How does the Wayfinder scheme work?
Operating in six boroughs, Wayfinders is an experienced team that is part of the London Business Hub. They help match businesses with unbiased expert support on a range of issues:
A business can register by contacting us. A Wayfinder will then set up an introductory call to discuss their needs, challenges and goals.
The Wayfinder will carry out a full business assessment and suggest a variety of impartial expert providers who can offer tailored support. The business will then select (with guidance from their Wayfinder) the best fit for them.
Once all agreed, the Wayfinder will introduce the business to the selected expert provider and handover to them. The Wayfinders will continue to be a helpful presence, checking in regularly with the business' progress.
What kind of support is available?
The experts specialise in areas such as:
business planning
financial planning, loans and grants
sales and marketing
employee hiring, retention and development
technology
exports.
They have been approved by the London Business Hub to ensure a high quality service. Find out who's signed up to the scheme here.
Is it free?
The Wayfinder scheme is free for businesses and most of the expert provider support is free. In some instances, paid elements will be available for businesses should they choose to opt for it. However, this is not mandatory.
How can a business sign up?
Contact us to sign up!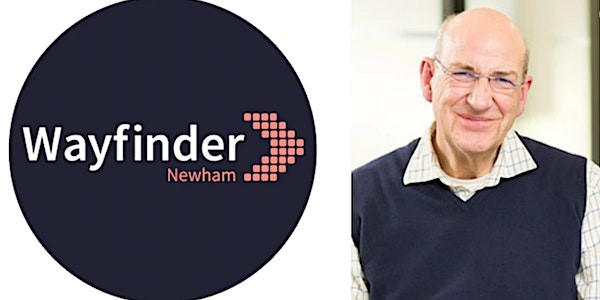 Following successful previous rounds of business appointments with Wayfinder, we will be offering free business consultation appointments over the phone with Bob Clarke, an experienced Wayfinder Business Adviser. Bob will provide business needs analysis for your organisation and can advise you how to secure additional support.

He can advise on a range of topics including: business planning; finance, loans and grants; sales and marketing; recruitment, development and retention; technology solutions and international trade.

Advice sessions are limited and will be allocated on a first-come, first-served basis, so express your interest and reserve a place now.

Monday 14 August – Friday 18 August
Time: free slots available to book online
Venue: over the phone